Parents mostly ask how to cope with their suddenly impulsive preteen child. Ten to twelve year old kids can be moody, self-centered and over-dramatizing, at times, so having that in mind can help you better handle them. It is important to know that his or her developing body is full of hormones, while at the same time their need to understand themselves as well as their place in the society become more important than the other activities in life, for instance school work.
Your tween also finds it difficult to acknowledge the extent to which he or she still adores and needs you, since he or she is working very hard to be independent. Accepting this new situation is very crucial for bonding prior to teen years, though.
Some of the best practices when parenting a tween:
Gloating avoidance
Tweens tend to be super competitive. Though this is not actually a bad thing, do your best to prevent the competition from going too far, more so on the playing field. Let your tween know the value of good sportsmanship, including winning and losing with grace.
Teach your tween to offer to help
Teach him or her to always offer to help. Tell them to inquire from their grandparents if they would wish their lawn mowed. Also teach them to hold doors open for other persons, especially the elderly or persons with disabilities.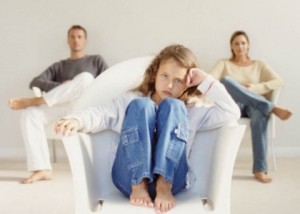 Taking a compliment
Preteens can be self-conscious and at times it becomes hard for them when somebody offers him or her complements. Train them to always respond to a compliment by replying, "Thank you". Also teach them to respond to queries from grown-ups in complete sentences.
Tips to make Parenting A Tween easy
Create quality time when you attend a function together, for instance brunch, and utilize those opportunities to connect. During this time, take your time to enjoy and appreciate your tween. Ask appropriate questions and then empathize with them.
Let your tween get enough time to sleep every night. This is because most preteens find it difficult to fall asleep. Failure to get enough hours of sleep makes them edgy the following day. It may also lead to depression, anxiety, as well as weight gain.
As preteens grow, they tend to lose interest in activities that occupied their earlier years, and hence spend more time on computers eventually leading to computer addiction. So, limit time spent chatting with friends via computer.
Conclusion
While parenting a tween can be a big challenge, adopting good parenting practices can make a big difference. Take your time to understand the background of your tween, and then adopt the best parenting practices to make the best of this crucial stage.